Candtek's brand was establishment in 2013, Candtek the design basis with a high performance and low leakage current EMI/EMC/RFI filter, Candtek is differentiated from competitor products in the market. Candtek are providing customers with reasonable prices and high performance quality EMC/EMI Filter products. Candtek's EMC/EMI Filter products were got CB, ENEC and VDE approvals by VDE Testing and Certification Institute in German in 2016 and 2017 year.
  Candid Technology Ltd., is an authorized agent of LCR Electronics Inc., in Taiwan. LCR Electronics Inc., was established in 1988 in Pennsylvania, USA, specializing in military EMC/EMI filters, EMC electromagnetic design, and production of high quality EMC/EMI filters solution. LCR Electronics Inc., that is providing EMI/EMC/RFI solutions, electronic control boards, wiring harnesses, PCB integrated assemblies, OEMs and other general purpose electromechanical integration and special communication boards of solution.
  Our product:Single phase /Three-phase EMI/RFI filter, Three-phase + N EMI filter , Shielded room filter, Noise filter data and telephone communications, Feed-through filter, IEC Inlet/Outlet filter , Household appliances for RFI/EMI filter, Customized for EMC/EMI filter.

Single-phase filter/
Three-phase filter/
DC filter/
Customized services of EMI/EMC filter


VDE Verband Deutscher Elektrotechniker

Entrust customized products -> Customer demand for discussion(Detailed specifications and quantity.) -> Provide sample verification -> Product final confirmation -> Manufacturing -> Complete quantity of order and delivery.
  Candtek was created from "Candid" and "Technology". "Candid" means truth, fair, and frank. We are showing that on our own enterprise culture follows the value of "Truth and Honest". Our company pays high attention on talent cultivation and personnel training skill. We root the concept of Truth and Honest into the corporate culture, cultivating practical marketing sales and elite managers with high ability and morality.
  Candtek "brand is established to be honest and truth as the spirit of enterprise and the electromagnetic compatibility of the information technology industry. We are engaging in hope that customers contact " Candtek " products, from the psychological deep sense of trust and satisfaction. We are concerning industrial and forward the spirit of Taiwan increase competitive capability. At the same time, we adhere to the philosophy of serving customers, providing high quality products and being an honest company. The last but not least, we set innovation as our target, continuously upgrade our competitiveness.

2005 year
establish Candid Technology Ltd.

2008 year
Get LCR authorization for distributing military specifications products in Taiwan.

2013 year
establish Candtek brand, produce products with high sensitivity and low current leakage value.

2016 year
Candtek FB101 and FB200 series single-phase filter approved by the German VDE

2017 year
Candtek FC100 series three-phase filter approved by the German VDE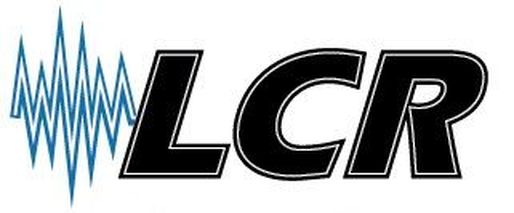 2021 Year
Acquired registration in Taiwan

2022 year
Acquired registration in Greater China(Taiwan and China Mainland)